Our Vineyard
Our Vineyard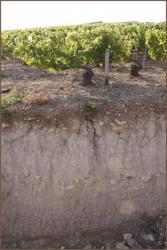 Our vineyard is located on two different types of soils :
- Kimmeridgian type : for our Chablis and Chablis 1er Cru. It is calcareous clay containing Kimmeridgian limestone and marlstone with fossilized marine organisms (small oysters, Ammonites).
- Portlandian type : for our Petit Chablis. This soil contains dense hard limestone and clay. It is stony and light.
All of our vines of Chardonnay are located in Chablis-Milly, just around our winery, except for our Petit Chablis which is located in Chablis-Fyé.